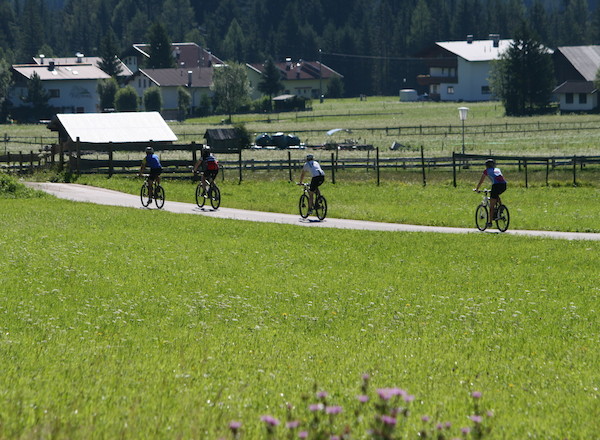 Nearby you can rent e-bikes and go on long tours into the Gaistal, e.g. to Seebensee.
Would you like a simple touring bike or an off-road mountain bike, both are available as e-bikes.
Wonderful tours await you.
The infrastructure for e-bikes is constantly being expanded in Leutasch. There are numerous charging stations for e-bikes at the mountain pastures and huts. There are also service stations with tools for minor repairs.
With the e-bike into the Gaistal
Where you can only reach on foot on long hikes, your e-bike will take you on a comfortable tour through the whole Gaistal valley, e.g. to Seebensee, one of the most beautiful lakes in Tyrol.